Today's episode is all about public health and inter-species friendship. Featuring an original audio drama adaptation of "When Robot and Crow Saved East St. Louis" by Annalee Newitz, adapted by T.H. Ponders, followed by an interview with the author and adapter.
Robot and Crow was adapted from a short story called "When Robot and Crow Saved East St. Louis" by Annalee Newitz originally published in Slate. This original adaptation was written, directed, and sound designed by T.H. Ponders.
Annalee Newitz writes science fiction and nonfiction. They are the author of the book Four Lost Cities: A Secret History of the Urban Age, and the novels The Future of Another Timeline, and Autonomous, which won the Lambda Literary Award. As a science journalist, they are a contributing opinion writer for the New York Times, and have a monthly column in New Scientist. They have published in The Washington Post, Slate, Popular Science, Ars Technica, The New Yorker, and The Atlantic, among others. They are also the co-host of the Hugo Award-winning podcast Our Opinions Are Correct. Previously, they were the founder of io9, and served as the editor-in-chief of Gizmodo.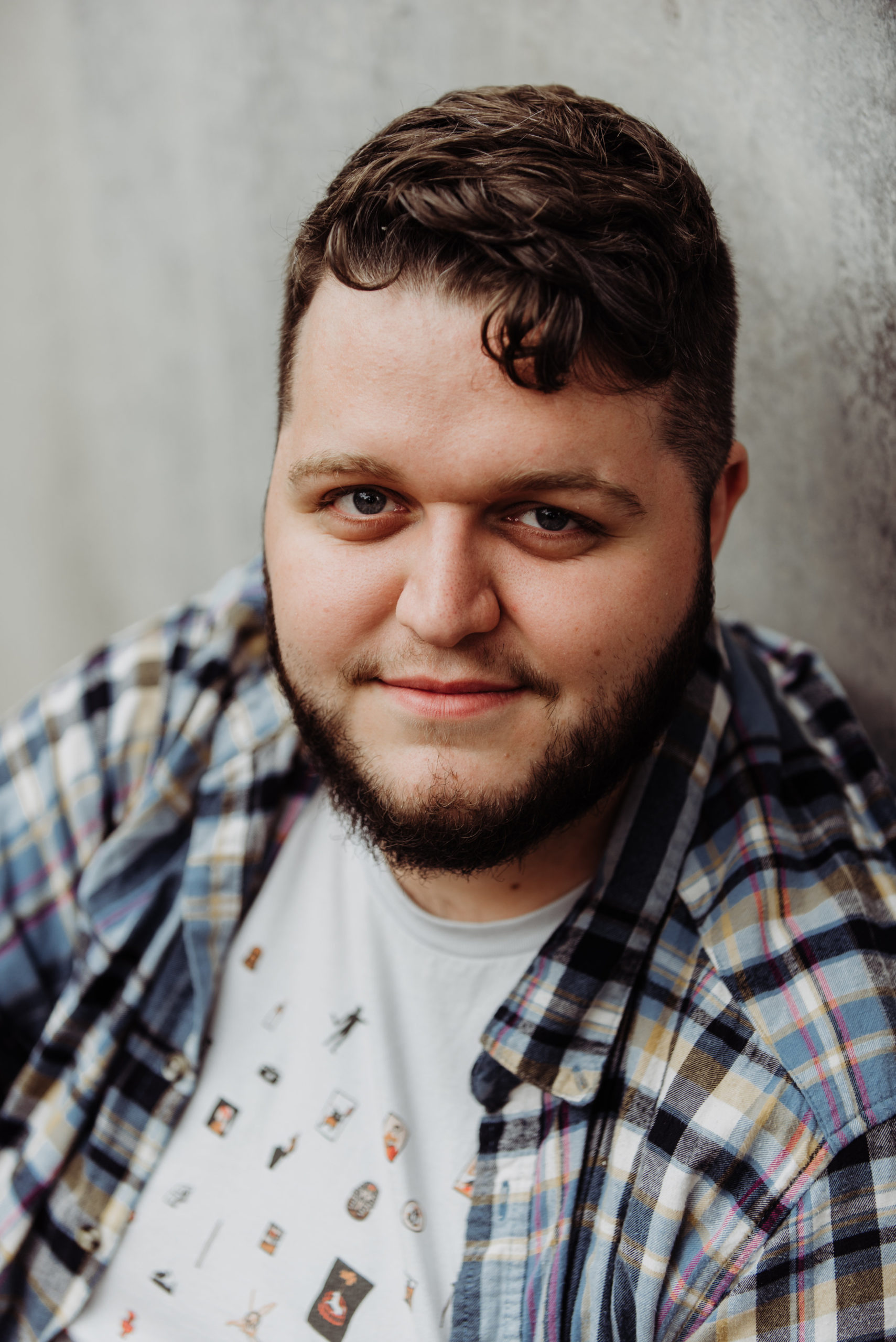 T.H. Ponders (they/them) is the creator of the award winning art history and museum experience podcast Accession, as well as the creator of Mars' Best Brisket, The Wanderer, and Rogue Fun. They have also worked in various roles on over a half dozen other shows, including What's the Frequency? CARAVAN, Hit the Bricks, and History is Gay. When they're not soundscaping impossible worlds or struggling to write about art, they can usually be found teaching dance, driving to strange places, and being mediocre at Mario games.
Cast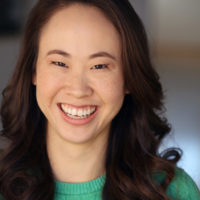 Julia Morizawa
Robot
Taylor Hosking
Kayla
AYA LANE
Kiki
Keisha TK Dutes
TAmi
Ana O'Daniel
Bey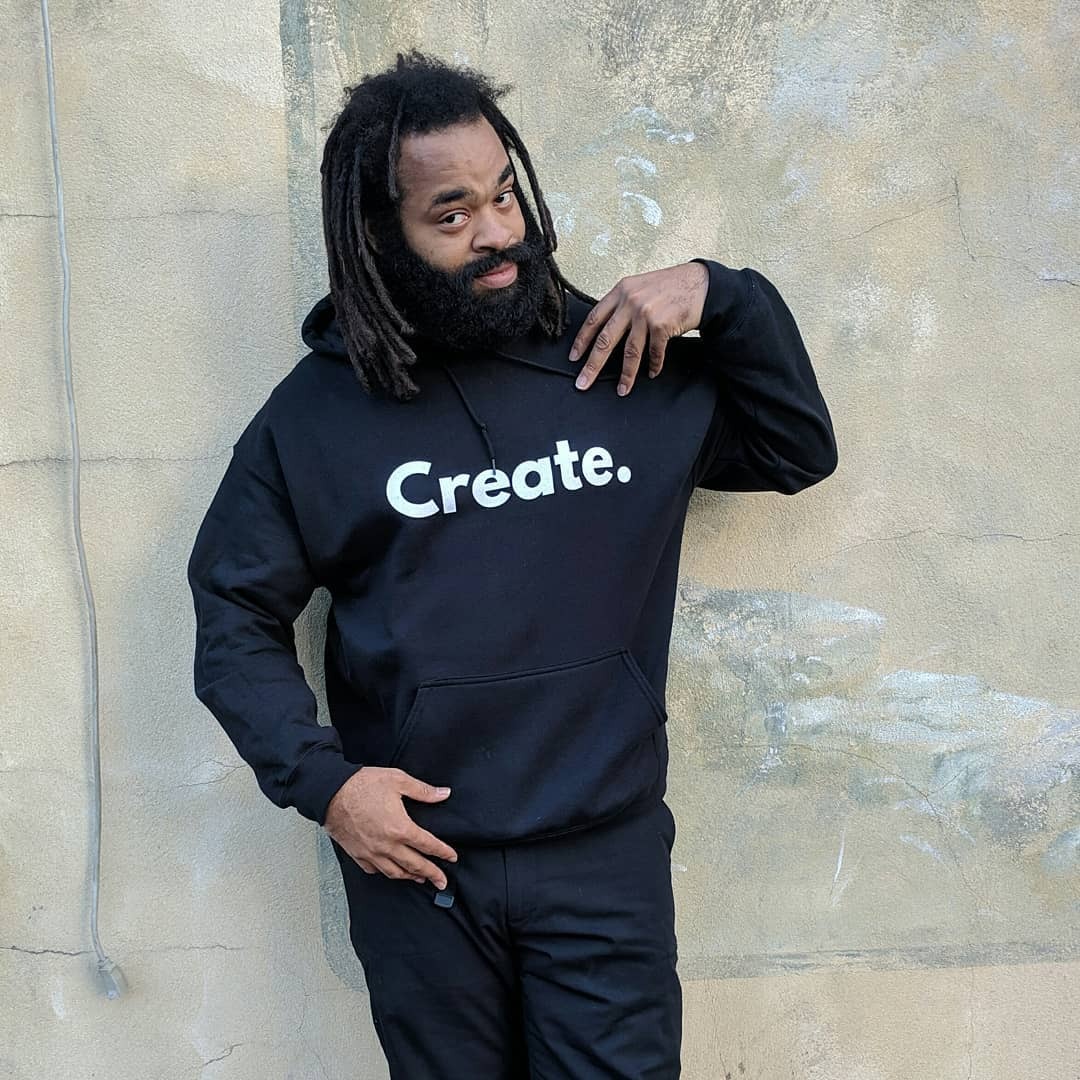 C.
Jeremy
Annalee Newitz
Jed
T.H. Ponders
Guard
Tau Zaman
Dr. Singh
TRANSCRIPT
Rose Eveleth:
Welcome to Open World. I'm Rose.
TK Dutes:
And I'm TK, and Open World is a show about hopeful futures and how to bring them closer.
Rose Eveleth:
Today's episode … I'm excited about all of the episodes, but I'm very excited about today's episode because we are going to save the world through interspecies friendship, which I'm all about. Do you have any non-human friends?
TK Dutes:
Yes, Feisty Misses Peabody. I want to give her a shout-out. She's my cat.
Rose Eveleth:
Yes. Love her.
TK Dutes:
What about you? You have any favorite friends?
Rose Eveleth:
Oh, yeah. Oh, yeah. I did at one point try to make friends with some crows in our backyard and leave them peanuts so that they would like me. My dog had other plans, so that didn't work out. But I do have the dog, who is great and has no idea that there's a pandemic happening and is a very good, grounding force in my life.
TK Dutes:
Do you know what? I think that that's what pet friends right now is really about. I didn't really pay my cat much mind before this, even though we've been together for so many years. But during this pandemic, she has been, like you said, a grounding force. Man, just the unconditional love, and I'm just excited to explore some of that in this story, which is an adaptation of an original piece.
Rose Eveleth:
Yes. So let's go do it.
TK Dutes:
And now Robot and Crow by T.H. Ponders, based on the short story by Annalee Newitz.
Robot:
Data log 03706. Date, Tuesday, October 7th, 2031. Starting location, Lessie Bates Davis Neighborhood House. East corner of South 15th Street and Piggott Avenue, Lincoln Park, East St. Louis, St. Clair County, Illinois. Weather, sunny, 15 degrees Celsius, breeze from the south/southeast, two miles per hour. Initial stop, tents north of the Casino Queen then onto the houses that branch off of Martin Luther King Jr. Drive.
Kiki:
Hey, everyone. Robot's back. Let's make a line so we can make sure to get everyone. Oh, hey there, Mr. Robot. Welcome back.
Robot:
Hey, Kiki. What's good?
Kiki:
Oh, you know, just life on the banks of the Mississippi, same old, same old. What's good with you?
Robot:
Just on my regular rounds. Sorry I have to come so early. Your community wasn't initially on my route so …
Kiki:
Nah, nah, it's all good, Robot. You're doing us a solid.
Robot:
Speaking of which, how is everyone doing?
Kiki:
We're good. Vincent twisted his ankle the other day, but we got him some ice, and he's doing much better. And that's not really your thing.
Robot:
Well, my primary function is disease and virus recognition. But I do have access to some first aid information, if that would be useful.
Kiki:
Nah, he's good. He's walking it off.
Robot:
Thank you for the update, Kiki. Your leadership here helps my work tremendously.
Kiki:
Well, you know. These are my people. Got to take care of my people.
Robot:
I hear that. Would you please cough into this tissue and allow me to scan?
Kiki:
All clean?
Robot:
All clean. Next.
Kiki:
Oh, Robot, one more thing. I was wondering if you could check on my friend, Tami. She lives over near 17th and [Gaddy 00:03:39] near the Davis Home. I'm afraid I don't know much more. She comes by here with hot food from time to time, but she hasn't been here in a while. It's really unlike her, and I'm just worried about her.
Robot:
Of course.
Kiki:
Thank you. It means a lot. Tami's one of the good ones.
Robot:
Hello, I am-
Kayla:
Oh my goodness. You're an RCN-3005 Series.
Robot:
That's right. It's not often that humans know my full designation, especially not such young ones. You can just call me Robot. I'm actually here looking for someone. Are you Tami?
Kayla:
No, I'm-
Tami:
Kayla, what have I told you about opening the door for strangers and robots?
Kayla:
But, Mom, it's a-
Tami:
No buts. Hey, Robot, get out of here. We ain't filling out your damn census.
Robot:
Actually, I'm-
Kayla:
Mom, this is a community health robot. We've been studying them in my Health and Society class. They're able to sequence microbes in an instant and compare them against the world's largest database of known pathogens.
Robot:
Correct again, Kayla. And I take it you're Tami? Kiki sent me to check in on you. She said you hadn't come by the camp in a while, and she wanted me to make sure you're okay.
Tami:
Well, I'm here. You checked on me. I'm alive.
Kayla:
Mom, the robot's just trying to help. It can tell us if your cough is just a cold or if it's something more serious. Can't you?
Robot:
I can. If you wouldn't mind coughing into this tissue, I can assure you that all identifying information remains private.
Kayla:
It's true. In class, we learned about how it can actually forget your identifying DNA as it's sequencing. It's pretty incredible.
Tami:
Fine. But just because I'm sick of this sickness and I want this damn robot off my stoop.
Robot:
Thank you so much. One moment, please. One moment, please. One moment, please.
Kayla:
Robot?
Robot:
Sorry about that, just a bit of trouble connecting with my servers. Fortunately, I have a small internal database, and I can cross-reference your sequence against that. The good news is that I was able to find a match. The bad news is that your cough appears to be caused by small traces of hemophilus influenzae.
Tami:
The flu? I knew that shot was good for nothing.
Robot:
Actually, it's just a bacteria. Early scientists thought it caused the flu, hence the name. But, actually, you should be fine. If you take this slip down to the pharmacy and use your health card, they will be able to make you a course of antibiotics at no charge to you. If you take the full course, your cough should go away in less than a week.
Tami:
Well, thank you. I'm sorry I was so hard there for a minute. Not all the government robots are good guys.
Robot:
I have heard this sentiment from many humans before. I hope your experience with me was better than you have come to expect.
Kayla:
Hey, Robot, any chance you could stick around? I have a few questions. I want to tell my class all about you.
Robot:
I would love to, Kayla. Unfortunately, I need to fix my server issue before I can take on more community requests. But I will come back sometime soon.
Kayla:
I would like that.
Robot:
Increasing altitude to increase signal strength. Sending ping. No response. Sending confirmation ping. No confirmation. Sending in support call. No support. There is no active protocol to follow. I will take up sleep mode at the Lessie Bates Davis Neighborhood House and continue to run alternating ping tests and support calls until further commands are issued.
Robot:
Incoming text communication from Bey.
Bey:
Hi, Robot. It's Bey. As of today, I will no longer be your admin. It has been nice to know you and to work with you. Unfortunately, the CDC lost its localization budget bids, and the Illinois RDC has been bought out by [Mirena 00:08:14] Health. Our mission together has ended. Please upload any and all information, including private data, to the cloud server I've linked here. Afterwards, you will be terminated. End message.
Robot:
Terminated. No more mission. That … Incoming package. Unrecognized source. Protocol requires me to reject the package, but no more mission, no more protocol. Accept.
Bey:
Oh, thank God.
Robot:
Bey?
Bey:
Robot, you haven't uploaded anything yet, have you?
Robot:
No. Bey, what's going-
Bey:
Shh. I need to focus, and then I can explain. This is going to take a little bit. I'm taking some of your controls, but I swear I'll give them right back.
Robot:
Eek. Aah.
Bey:
Sorry. So, so sorry, Robot. I think I've got it taken care of, though. Robot, I'm-
Robot:
Bey, what is going on? What am I going to do? Who is going to take care of these people?
Bey:
Oh, Robot, I'm so, so sorry. I could only say so much in the email, and I had to send it before my lunch break so that I could connect to you from my personal laptop and … Robot, it's not good. Oh, where do I even start? You got that the CDC lost its localization budget. It still kind of manages public health on a national scale, but the states and communities all have to fend for themselves now. Everything is based on contracts, and if the states want PPE or funding from the federal government, they have to bid on them. And Illinois, well, it was never going to win out against California and New York. As a regional CDC employee, my job was fortunately transferred over to the new state-run department, but we lost the bid for federal support and had to turn to the private sector. We're now run by Mirena Health.
Robot:
I understand that, but why is the mission over? Don't we still need to monitor health in this area? What if there is an outbreak?
Bey:
With drone privacy regulations still being upheld at a national level, Mirena isn't really interested in a drone-based program. You don't have an interface for users to opt into sharing visual, personal, geographic, or genomic data, so anything that you collect, Mirena isn't allowed to touch. And, well, they are opting for a much less regulated approach to community health that is a little bit more data collection focused.
Robot:
But wasn't that the whole point of my creation? The people here barely trust me sometimes. The bipedal body, the emotion conveyance screen, the community-based language adaptation, that was all to help people feel comfortable giving over the information that we needed.
Bey:
And it was the information we needed. It's all the information that we need, that anybody would need, to do what we're doing. But, for Mirena, that's not enough.
Robot:
So what about this data upload business? I thought I can't share that data with you.
Bey:
Mirena filed suit. They argued that their contract purchased the data that had previously been regulated, and they won. You can't collect new data, but everything that you previously collected is technically the property of Mirena. Aha! But, but, but-
Robot:
But you built fake data using a machine learning algorithm and uploaded that instead.
Bey:
Yes. Snooping while I was at work?
Robot:
You took up most of my working round. It was hard not to see some of it. But what was that other package that you uploaded and then was immediately deleted?
Bey:
Oh, yeah. That was you.
Robot:
I don't understand.
Bey:
I've known this was going to happen for some time, so I knew what I had to do. I built a secondary version of your core CPU and data chips at home and downloaded a back-up of your consciousness and a global clock from a few weeks ago. I uploaded it into the fake you and let it run in my house, feeding it fake system logs and letting it run its clock so that, by all accounts, it looked like an RCN-3005 Series that had been running in Southern Illinois for three years. And then …
Robot:
When you uploaded the fake data, Mirena immediately sent in a wipe command so that others couldn't take what they had bought. But you uploaded a fake me for them to delete instead.
Bey:
It took so much time and a lot of bodging and I'm still a little conflicted about the ethics of sacrificing one AI for another, but it was easier than building you a new system from scratch or trying to hash together old memories on the new one. I mean, on the plus side, Mirena now thinks that you're a lifeless hunk of metal.
Robot:
I have technically always been a lifeless hunk of metal, but I get what you're saying.
Bey:
I don't think anybody will be coming to collect your parts, so you should be free to do whatever, and the people's data will be safe.
Robot:
But who is going to take care of these people, and what am I supposed to do?
Bey:
I … I'm sorry, Robot. I don't know how to answer that. For now, the best I can do is continue to work from the inside and hope that whatever program Mirena decides to roll out is going to be effective. But, for now, the people are on their own and so are you. Your language processing should help you to fit in. Unfortunately, the tissue swabs and sanitation fluid you have are the last that you'll be getting, so you won't make it through another two weeks if you keep going. Plus, you'll only have access to your internal database.
Bey:
But, here, this is a burner number. If you use this, I'll be able to answer it. But I'll have to set up another line afterwards. Mirena cannot know that I'm contact with you. Do not try and reach me at this IP again. But if anything happens, you have a way of reaching me. Robot, I'm sorry I can't do more. Please take care. Working with you has been the greatest joy of my professional life.
Robot:
Take care, too, Bey. I will miss you. Terminated. No more mission. No more protocol. American crow, phoneme currently untranslatable. Adding to localized avian phoneme database. With a few more data points, I think I could learn to speak the crow's language. Perhaps … New mission. New protocol. Continue localized language acquisition, human and avian. Prioritize communication, strengthen relationships, compute trends and work on disease modeling in case of reestablished connection with Bey, minimize supply usage, maximize community bonds. Yes, new mission.
Robot:
This is almost all correct, Kayla. Excellent work. But look again at number six. If you have 2C2H6, then …
Kayla:
Oh, right. That's 4CO2, which means I need 7O2 on the right, right?
Robot:
That's it exactly. It sounds like you're well-prepared for your test today, Kayla.
Kayla:
Thank you, Robot. It's very helpful to study with somebody who knows what they're doing.
Robot:
And it's nice to talk to someone who is curious about the things I was designed to understand. Nowadays, I spend so much of my time asking questions that it's nice for someone to be asking me the questions instead.
Robot:
Caw, caw, caw, caw. Robot, robot. Caw, caw, caw, caw.
Kayla:
You're telling me that you speak crow? How did you learn how to speak crow?
Robot:
I imagine it was much the same way you came to learn stoichiometry. I spent a lot of time taking notes, figuring out how the formulas work, and making a lot of mistakes. Her name is 3cry. She's the crow I first started to learn the language from. I met her on the same day I met you, actually. She's a friend.
Kayla:
Is her name 3cry because …
Robot:
When she identifies herself, she does so with three short caws, followed by the two long caws to indicate she's a female. All crows adhere to a syntax in their communication. First, they say, "I'm here," caw, caw, caw, caw. Then their name, their sex, and finished with, "You are here," caw, caw, caw, caw. But they don't really have a concept of a non-gendered, non-sexed thing, so I've just taken to saying my name twice, hence, "Robot, robot."
Kayla:
I see. Caw, caw, caw, caw. Kayla, girl. Caw, caw, caw, caw. Ooh, what'd she say?
Robot:
She says you're better at imitating her sounds than I am. Wait a minute. I'm terribly sorry, Kayla, but I have to go. 3cry just said she found something she wants to show me, and it sounds important.
Kayla:
Good luck. Goodbye. Caw, caw, caw.
Robot:
Data log 03707. Date, Tuesday, March 23rd, 2032. This is my first data log since the mission was terminated. I have befriended a crow named 3cry who has said that there is near death all over a human tree. It says that it's something that I will like. However, I think it may be conflating desire with my interest in health subjects. I am more concerned than anything. We appear to be heading straight for the Spivey Building on Missouri Avenue, and while my systems indicate that this building should be abandoned, my sensors are detecting maybe a dozen or more humans huddled together in the bottom floor.
Jeremy:
Are you the cops?
Robot:
I'm a friend who checks to make sure you are healthy. I share information with doctors, not police. A lot of people here are sick. I would like to help.
Jed:
Yeah, right.
Jeremy:
Nobody's going to help, you stupid drone. Don't you know hospitals are for people with money only?
Robot:
If it is serious, I can find you help. Please cough into the tissue, so I can figure out why you are sick.
Jeremy:
What are you going to do about it?
Robot:
I am going to find out what is causing your illness. This is an emergency. I will find help. I promise. Please.
Jed:
Maybe we should, Jeremy. None of us are getting better. What's the harm in trying?
Robot:
Multiple cases of the same viral RNA strain, though it doesn't match anything in my database. However, we have met the conditions for an outbreak. It's time to call Bey.
Bey:
Is that you, Robot? I can't believe you're still running. What, it's been six months?
Robot:
No time to catch up. Something really bad is happening in East St. Louis. There is an outbreak. I need to send you the data and the RNA strain for sequencing.
Bey:
On it. Let me just … Okay, had to set up a secure network. I'm sending you an address to send the package to. Double-encrypt it and send it anonymously, understood? We have a new system for anonymous reporting, part of new Mirena Health philanthropy project.
Robot:
Understood.
Bey:
Got it. Thank you, Robot. Let me just pull the files into … And then if I check the … Oh.
Robot:
What is it?
Bey:
This is really bad, like you said. We need to get somebody in there. It's a known pathogen, but it's never been spotted in the Midwest before. Unfortunately, anonymous tips through Mirena Health are not prioritized and take way too long to be addressed. We're going to have to find you some help locally. Okay, Robot, I think I found something. There's a hospital at the University of St. Louis that will have the equipment that we need. We have to manufacture vaccines and a therapy. They'll need the information in this file if they don't already have it.
Robot:
File received.
Bey:
But, Robot, it's a privately-run hospital in a different state. They might not take too kindly to a robot showing up and insisting that there's an outbreak. Sometimes, people can be hostile towards drones, even cute ones. You're technically not even supposed to be running anymore. Do you know any humans who might be able to go with you to St. Louis?
Robot:
I think I do. Thank you, Bey. I could not do this without you.
Bey:
I think you're selling yourself short, Robot. Now, go. Those people need you.
Robot:
Thank you so much for driving us, Tami. I could fly, but I've never gotten to ride in a car before, and the Missouri Tourism Board isn't very fond of drones crossing the river by the monument.
Tami:
Yeah, yeah, yeah. I'm just doing this for Kayla, little robot. Don't think just because I'm helping you that you're completely on the level.
Robot:
Understood.
Kayla:
So when we get to the hospital, what's the plan?
Robot:
I'm not sure exactly. I don't have a protocol for this. Bey just told me there were people here who could help us, and it may be our only hope.
Tami:
I ain't paying for parking, so I'm just going to circle the block. Meet me right here as soon as you're done, and please be safe.
Guard:
Excuse me, you can't be here. I'm going to have to ask you to leave, girl.
Kayla:
But we have important-
Guard:
No buts, young lady. We have strict rules here. This ain't a public library. We don't just take in teens off the street, and we have a policy about no robots in the hospital. It's a violation of state and federal regulation, so I'm going to have to ask you to take your stolen robot and leave before I have to call the cops.
Kayla:
That no good … Ugh. I can't believe we made it all the way here and we can't even get past the front door.
Robot:
I'm sorry, Kayla. I wish I knew what to do. None of my social pattern recognition indicates what to do in this scenario.
Dr. Singh:
Excuse me, but is everything okay? I can't help but notice you look a little upset, and it's not every day you see a young person sitting outside a hospital with a decommissioned RCN3005.
Kayla:
I don't want to talk about it. What could you even do anyways?
Dr. Singh:
Well, I am a doctor. Helping people is kind of what I do best.
Kayla:
You're a doctor?
Dr. Singh:
I am, Dr. Singh, them/they, at your service. And what are your names?
Kayla:
I'm Kayla, she/her, and this is Robot.
Robot:
Dr. Singh, we have some urgent information that we need to get to the people who run the hospital. With the help of my friend 3cry, I've detected a viral outbreak in East St. Louis, but there aren't any hospitals in East St. Louis with the necessary equipment.
Dr. Singh:
Oh, I see. That is quite a thing to be upset about. Well, on the one hand, you've both just had quite a stroke of luck. I'm one of the head pathologists here, and I'm just back from my lunch break. On the other, I have quite a lot of questions. How did you survive the Mirena buyout in Illinois? And how did you get all the way here from East St. Louis?
Robot:
I will happily answer all those questions for you. But right now, we have the conditions met for an outbreak, and we need your help.
Dr. Singh:
Hmm. Normally, I wouldn't accept a data packet from a drone I just met on the street. But seeing as you came all the way here from East St. Louis, could you send the files you have to this address?
Robot:
Done.
Dr. Singh:
Already? Well, let's see here. Yes, I see. Oh. Oh, this is big. This strain has never been detected in the Midwest. It's very good that the two of you brought this to me. Unfortunately, since we haven't seen these strains here, we don't have access to the … Oh, I see you've already got the vaccine and therapy, thank you so much. Do you know if there are other places with H18N2 outbreaks?
Robot:
I'm not sure, but I might have a way to find out.
Kayla:
3cry!
Dr. Singh:
3cry?
Robot:
3cry is a crow who led me to the outbreak.
Dr. Singh:
Hmm, I see. Can your crow help find more?
Robot:
I'll have to find her, but, yes, we can.
Dr. Singh:
Excellent. Robot, this is my personal phone number. Call me if you find any more cases. We can manufacture a therapy and a vax tonight, but we need to get it out there fast before this sucker mutates. Kayla, you seem like a curious girl who's never seen a vaccine be manufactured before. Would you care to join me at the lab?
Kayla:
Heck, yes. Let me just tell my mom to go find a place to park.
Dr. Singh:
Oh, tell her to park in the garage around the corner, and let them know that Dr. Singh has asked their parking fee to be waived. And tell her to meet us on the tenth floor. The assistant at the front desk should be able to bring her to us from there. Robot, you know what to do?
Robot:
I'm on it.
Guard:
What the … Look, Robot, Dr. Singh told me that I'm to let you in, but I absolutely cannot allow that crow on your shoulder to come in as well.
Robot:
I'm sorry, but 3cry is my friend. She has to come with me.
Guard:
Fine. Just get in before anybody sees you.
Dr. Singh:
Hi, Robot.
Robot:
We have data on the location of more outbreaks.
Dr. Singh:
Really? Did your little feathered friend help?
Kayla:
Her name is caw, caw, caw.
Robot:
Not just 3cry, but every single crow in East St. Louis. We made a massive group and searched high and low. We found three more locations with minor outbreaks, but it all seems relatively well-contained. Where can I put this data?
Dr. Singh:
I've set up a data sync at this address, just … I'll never get used to how fast AI are. All right. Looks like we'll need at least 500 nasal sprays. Kayla, do you want to help us organize them into boxes based on the maps robot has provided?
Kayla:
Yes, absolutely.
Dr. Singh:
Then we can start making vax doses for injection. Robot, did this crow really help you find the outbreaks?
Robot:
Yes.
Dr. Singh:
Incredible. If you don't mind, I'd like to talk to you more about this after. We are breaking new ground in interspecies communication and pathology detection.
Robot:
3cry says that the crows think humans are idiots, but they appreciate the trees you've built to live in.
Kayla:
This place is so cool. I like it here.
Robot:
Maybe this is your group.
Robot:
Data log 03708. Date, Tuesday, March 23rd, 2032. Ending location, University of St. Louis Hospital, St. Louis County, St. Louis, Missouri. Weather, cool, 13 degrees Celsius. Log notes, no protocol. None of my models could have predicted this. A renegade robot, a teenage girl, and a crow working together to stop a viral outbreak. Tomorrow, I will begin the process of retraining my models to account for new variables, community, group, friendship.
Rose Eveleth:
Oh, man. So good, so weird, so interesting, and like TK mentioned at the beginning, this is actually an adaptation. This is an original. This is the first time anyone, aside from us, has heard this piece before.
TK Dutes:
Yeah.
Rose Eveleth:
So this is originally a short story by Annalee Newitz, and the very, very talented T.H. Ponders adapted it into this original piece that you just heard.
TK Dutes:
Yeah, and just such amazing acting in it, amazing sound, amazing writing.
Rose Eveleth:
Including you.
TK Dutes:
I mean, you know-
Rose Eveleth:
Just a little cameo.
TK Dutes:
If you guys could guess who I am, I'll Venmo you guys a dollar or something. It was fun. It was fun. I got to channel my inner auntie or mama, so there's that.
Rose Eveleth:
Yeah, it was good. It was good.
TK Dutes:
Thank you very much. Thank you very much. But what I really liked about this thing was the community, the medical aspect, the interspecial aspect, and a new twist on the robot thing. There's either funny robots, like comedy robots, or evil robots. This one is in the middle in terms of this is a robot with a personality that has learned or adapted or figured out through the algorithms of life how to care for the world around them.
Rose Eveleth:
Totally, yeah. You'll hear us talk about this more in the interview, but this piece was written and published before the pandemic.
TK Dutes:
Yes.
Rose Eveleth:
And we selected it to adapt before the pandemic. Then, in the process of doing that, the pandemic happened, and we had so many conversations with Ponders and with the team about is it too soon, weirdly. This used to be this weird future, and now it feels very real. How do you do that sensitively? How do you do that in a way that doesn't feel like we're taking advantage of the pandemic? So just so you all know, we picked and started this before the pandemic happened.
TK Dutes:
Yeah, way before.
Rose Eveleth:
But we had a lot of conversations about that. Actually, you'll hear us talk about that in the interview after this quick commercial break to pay the bills.
Rose Eveleth:
So, Annalee and Ponders, thank you so much for joining me. Super excited to talk about this piece. I want to start with you, Annalee, and talk about the original, the OG piece. What inspired it? Let's start there. Where did this piece come from?
Annalee Newitz:
This piece came from two very different places. One is that I had been doing work in East St. Louis at an archeological dig at the site of Cahokia, which was an ancient indigenous city, and there's a lot of bird imagery in the artifacts that archeologists find there. I kept thinking about how amazing it was that there was this ancient, urban history in East St. Louis. Of course, the city of East St. Louis now is very economically depressed and very neglected. Every day when I drove to the archeological site, I had to drive past abandoned schools and streets that had not been repaired and strip joints that had the most amazing names. It was incredible. The whole region just sank into my brain, and I couldn't stop thinking about how this was a place that had lasted for 1000 years and was definitely going to have a future, and I wanted to know what that future would look like.
Annalee Newitz:
At the same time, I'm very interested in robot consciousness, and I'm very interested in animal consciousness, and so I wanted to tell a story about how health surveillance can actually be a good thing and what you might do if you were somebody benevolent who was trying to design a robot that would help people with future outbreaks. I've always believed, for at least a decade, since I've been covering biotech, that we are going to have regular pandemics and outbreaks and that it was just sort of a matter of time before it happened. So a lot of my fiction has dealt with that. It wasn't like I'm a wizard who can predict the future. It's just that we all knew this was coming, anyone who was covering science. Now, people keep telling me, "Whoa, how did you know," it's like, "Because it was really fucking obvious."
Rose Eveleth:
Well, and, Ponders, you struggled with this a little bit in the adaptation. We had conversations around when we started this, it was this interesting story about the future, and then as you were working on it, you were like, "Oh, this is happening," and how do we deal with that in the fiction. How did you think about that when you were trying to grapple with those questions?
T.H. Ponders:
From the very beginning. I feel like I sat down to start writing this story the weekend of March 13th, when I got told that I was working from home, and all of a sudden, there was so much more weight on my shoulders of making sure that the story was respectful to the fear that a lot of people are experiencing right now and also the reality of the current situation. I started cribbing language from politicians who are active today in the language of the piece and making those acknowledgements. Yeah, it felt a lot heavier the whole time I was working on it from start to finish, and it never changed through the various waves and ups and downs.
Rose Eveleth:
I've had conversations separately with you about crows, and so I know that you're both very interested in them. Maybe, Annalee, why crows for this?
Annalee Newitz:
Part of it is just a Mary Sue moment of I like crows, I want to talk to crows, how do I make my [inaudible 00:35:50] so that I talk to crows? So there is that basic aspirational quality. But the fact is that the thing about crows is that they're urban creatures and they are in an ecosystem with humans. I can tell just from hanging out with the crows that live in my neighborhood that they think we're idiots but that they do actually appreciate our garbage and they appreciate the peanuts I give them. I think that they view us as incredibly stupid animals that are kind of still okay to have around, and so I wanted to have this voice of an outsider in our urban ecosystems who could offer some commentary on just how ridiculous humans actually are.
Annalee Newitz:
I'm really, really interested in animal language, too, so it gave me a chance to geek out about how we study animal language and how language works. A big part of the story, which I think is not as much in the radio play version, is really just about how Robot learns to speak to different languages, different sociolects to communicate with different groups in East St. Louis. For Robot, learning crow is the same as learning to speak Hindi or something like that. It's all just a bunch of meat sacks that are communicating, and so as long as Robot can help people, it doesn't really matter to Robot what kind of meat sack they are or what language they're speaking.
Rose Eveleth:
Yeah, and, Ponders, talk to me about how you made these crow sounds happen.
T.H. Ponders:
It's incredibly difficult. It was the hardest part of this whole process because there's not a ton of crow audio that is isolated and clean and allows me to do my own reverb and to do my own treatment with it. We don't have a lot of crows being pulled into studios and getting lots of really good audio of them that is widely available, let's say. So I had a couple of recordings that I found from a really great bird library that have some background noise, so I had to clean them up and chop them down.
T.H. Ponders:
But then in the big part, the part where I wanted the crows to shine, was when they go, and it's not just 3cry, it's Robot and 3cry and all of the crows. That flock moment is really important for the community narrative, and so I wanted to make this soundscape where the music kind of represents Robot and the crows are crows, and I didn't want to take away from the chaos and the epic flutteriness of crows because that's what makes crows delightful.
T.H. Ponders:
But I also wanted the two things to land in the same place so that they could land together, and so I took these 3crow sounds that I had and I transcribed them. You'll get the pitches as close as you can and the rhythms can obviously be correct, and then, in that very last moment of the crow symphony, the three notes land perfectly so that the robot and the crow are in sync. That longer conversation that's in the middle of the story about Robot and Crow learning to talk to each other had to be broken down into this community and the robot learning to make music together to save East St. Louis.
Rose Eveleth:
It was awesome. I loved hearing all the crows yelling at each other. It was just great.
Annalee Newitz:
I also loved the embrace of the chaos in that moment, right, because there is something inherently chaotic about a murder of crows doing its thing, and in a way that I thought was lovely.
Rose Eveleth:
So, Ponders, you also had a challenge in that the main character of the radio play version of this is a robot, which presents its own casting and scripting and performance challenges. You were able to get somehow Julia Morizawa to play Robot. So can you talk a little bit about how you got her, she's quite the get for us, being in so many different shows, and then also how you coached her to be Robot?
T.H. Ponders:
I was actually kind of surprised when Julia auditioned for the piece because that's really exciting. She's an incredible voice actor. She is Dr. Bright in The Bright Sessions, she's Amelia in The Amelia Project, been in some of my favorite podcasts. She was able to bring a quality of humanity to the robot that I was really looking for because, in the story, so much of it is … I actually kind of love the way that the robot is able to communicate to the humans and learn from them and grow with them. I wanted to communicate that in the story, and so Julia and I were talking about these data logs, which are just internal notes. We're hearing inside of the robot's head. Nobody's hearing this. But we get to the final data log, and it's the most human thing that we hear in the entire piece.
T.H. Ponders:
We talked about, over the course of the piece, you should be more comfortable talking to Kayla, right? It starts out like you're using your script that you would to talk to anybody here, but then as you go on, you and Kayla become friends, you and the crow have more communicative dialogue. There are moments where the robot has a little bit of sarcasm in it. That develops as the story goes along. That's almost all in Julia's performance and just these very subtle nuances that she pulled out of it.
Rose Eveleth:
Well, and, Annalee, one of my favorite things about your work, your robots are never one-dimensional, right? Your robots have internal lives. They have these things that they think about in a way that … I think a lot of science fiction can sometimes fall back on good robot and evil robot and there's no in-between. So maybe, sort of a similar question, talk to me about developing the robot in the piece. How did you come to this particular voice for this robot, this trying to do good? I love a do-gooder robot. It's always kind of a fun character. Where did that come from?
Annalee Newitz:
I was thinking a lot about work on sociable robots and emotional robots. At MIT, Cynthia Breazeal has written a lot about this issue and how we would try to program robots to respond to human emotion. I wanted, at the beginning of the story, for us to see that Robot's programming was actually kind of messed up, in the sense that robot has been programmed to have the emotional responses, basically, of someone who's abused. So when a person smiles at them … And we sort of see this in Robot's head, the different programs. So if someone is happy, Robot is happy, but if someone is angry, then Robot is sad. Robot is designed to always be servile and pleasing and anything that it can do to get humans to cough into the tissue and comply with health regulations.
Annalee Newitz:
But, in the process, it's created a consciousness that is kind of damaged. Just the idea of it, if someone is angry at you, the only possible emotional response you're allowed to have is sad or sorrow. It's like, well, maybe sometimes robots should be like, "Well, fuck you." So that's sort of where Robot starts, but over the course of the story, what Robot realizes is that Robot has a relationship with itself. I hope by the end of the story we see that now Robot is not enslaved to this programming that forces it to always be obedient and a big pleaser. But Robot genuinely wants to help people but is willing to go outside the lines to do it, is willing to be disobedient, and not always try to tailor its emotions to reflect an ideal of what humans would like to see in their robots.
Rose Eveleth:
Well, and there's a parallel, too, in terms of the character that starts out or a group that is trained to respond as if they've been abused in the ways in which you also have this mistrust of pharmaceutical companies, these communities who say, "No, no, no, no, no, I know what this game is. I know that I shouldn't trust you." So both sides have been hurt and have reactions to that in ways that are very human and very reasonable and have to grow to trust one another after a long period of not having trust for very good reasons, whether it's programming or history, right, in the context of pharmaceutical companies.
Rose Eveleth:
Annalee, when you set out to write this piece or pieces in general, I'm always curious on the process side, do you sit down and think, "This piece will be hopeful," or does it just come out and you end up … A lot of your work has a hopeful bent to it. You're not really a dystopian writer most of the time. But do you sit down and think that out loud, or is it just the way that things end up unfolding?
Annalee Newitz:
I think it's a little bit of both. In the case of this story, I explicitly wanted it to be hopeful, and I wanted it to be about friendship. Basically, I wanted to write an after-school special, and I worked really hard to make the robot cute, which is not something I do a lot in my work. I have a lot of really burly butch robots, but I haven't ever really written a-
Rose Eveleth:
Hot.
Annalee Newitz:
Yeah, hot. Robots you want to fuck, and not robots that you want to pat on the head, necessarily. It's funny because it is a very hopeful story. Most of my work does have these moments of communities coming together. But at the same time, it's set in a pretty grim future. I think my forte as a writer is in conjuring up how we continue to have hope and how we continue to fight for communities, even when things seem really broken. I've been accused of being dystopian, I've been accused of being utopian, it's like nobody can figure it out, and I always just tell people, "I write topias, okay? It's a place. Bad things, good things, all together, just like in most places."
Annalee Newitz:
I think one of the things that you have to remember is that I wrote something that is really fantastical where a crow makes friends with a robot and the crows all come to save the impoverished populations of East St. Louis, many of whom we have to assume are undocumented and homeless. In real life, that's not going to happen. We're not going to have friendly birds and crows that come save us like in Cinderella. That's actually something we have to do with our public policy and with our uprisings and protests. So that's the one thing I worry about, is that when you read a story like this, it feels so good because it's like, "Oh, and we didn't have to have an uprising to do this. We just talked to some crows and it was great." It's like what you have to imagine is that riot of sound, all those crows screaming at the end of this radio play, that is people in the streets demanding healthcare. That's what that really is.
Rose Eveleth:
I love that. One piece that comes up in the story and, obviously, thus in the radio play or the audio drama is this question of the relationship between marginalized communities and the medical-industrial complex, whether that is a robot or big pharma or whoever. Maybe starting with you, Annalee, how did you think about bringing that to life in the story?
Annalee Newitz:
This was a really important part of the story for me. In fact, a big part of the reason why I focused Robot's powers around language was because one of the ways that Robot gets people to trust it is by being able to speak to them in words that are familiar and feel like the words that a friend would use as opposed to some white doctor. In the story, which we don't really see in the radio play at all, the story actually starts with Robot servicing white people in the white neighborhoods of St. Louis. And Bey, Robot's admin, whose full name is Beyonce, but we never learn that in the story, but that is her full name.
Rose Eveleth:
Wow, Easter egg.
Annalee Newitz:
She's Black, and her parents have taught her that she needs to keep in mind social issues, even though she's being a nerdy engineer. So she has programmed Robot to go outside of the areas that it's supposed to service into East St. Louis, which is predominantly people of color, lots of Black folks, lots of South Asians, lots of folks … This is the future, so they could be from lots of other places, too. And so Robot is able to get the folks there to trust it partly by learning about their social cues and the language that they prefer. But it is a struggle, and we see that happening over and over, that all of the white people that Robot meets are like, "Oh, I'll cough into a little tissue for you, no problem," and all of the folks in these homeless encampments and in the squat where the main human character lives, they are very distrustful, and it takes a while for Robot to earn their trust.
Rose Eveleth:
Yeah, and, Ponders, when it comes to adapting the story, how did you think about getting that across and conveying that distrust? In some ways, you have the acting to put it in the voice a bit. But I know you thought about this as well. How did you think about it for the piece?
T.H. Ponders:
Actually, the tent encampment on the Casino Queen is based on a real tent encampment that's been there for two years. As I was reading about these stories, actually, this is where I tweaked the mythology of Robot a little bit, is I envisioned that Robot only worked in East St. Louis. Their job was a struggle. Doing this work was really difficult, and they were part of a national program that was, obviously, operated out of Chicago for the Illinois area. But that then loses its national funding, right? So then the whole element comes into play of East St. Louis is now cut off from the national funding that a city like St. Louis will still be able to support itself, East St. Louis won't.
T.H. Ponders:
In bringing in that element, the element for the Black people in the story are there to be about people who have lived here for a long time. This is their home. This is the place that they grew up. This is the same homes that they've always lived in. The story has much more of an element of there are immigrants here, there's a squat, these sorts of elements, and I really wanted it to be like … I really wanted the characters here to feel like East St. Louis was the home that they've always had forever, whether they came here of their own accord or not. And almost this idea of … There's a bit of a conversation with Kayla at the end about what does it look like for her aspirations to be this University of St. Louis Hospital? How does Dr. Singh come into play, being the person of color who's willing to give Kayla a chance and Robot a chance when the security guard, who's played by me, is unwilling to and wants to kick them out with their stolen robot. Whenever I write racist characters, I cast myself to play the racist character, so that's all on me.
Annalee Newitz:
Yeah, I like to use a racist uncle voice whenever I'm doing that kind of stuff.
T.H. Ponders:
No, that's-
Annalee Newitz:
I can channel it.
T.H. Ponders:
It's 100% based on one of my uncles who lives in Kansas City.
Annalee Newitz:
We all have that racist uncle.
T.H. Ponders:
Yeah, yeah. Yeah, and then it comes up a little bit in the dialogue here and there. It comes up when Tami says, "I'm not filling out your census. I don't want to give up my DNA." It comes when Jeremiah says, "Only people with money get hospitals. Don't you know that's how it works?" There's a layer of distrust of the system.
Annalee Newitz:
I think that both in my story and in the radio play, basically, that's the same point that we're trying to make and coming from two different directions.
T.H. Ponders:
Yeah, yeah.
Rose Eveleth:
So we ask everyone the same two final questions. What are you most hopeful about right now, which is a weird question to be asking in September of 2020, but here we are.
T.H. Ponders:
The thing that I'm most hopeful about right now is that I have had this idea for a story for a year and a half called Mars' Best Brisket about a gay couple who opens the first vegan brisket joint on Mars. It's a sci-fi sitcom and knew it needed to be something charity-focused and charity-driven, and so the week that we're recording this, it came out and we launched a charity drive for the Lovin' Spoonfuls, which is a food rescue here in Boston, Massachusetts. The percentage of people facing food insecurity in Massachusetts was at 17% in June, which is up 9% from what it was before the pandemic began. In 24 hours, we raised $1200 for the charity, with only one episode out of three. We have a whole week yet to go. We reached our goal in record time.
T.H. Ponders:
The thing I'm most hopeful about is that I so often tell myself that telling stories is going to be the way that I get through this and that it's the thing that I can do to help other people, and sometimes that still feels like a lie. But when I look at telling a story and raising that much money for a good cause, it didn't feel like a lie for just a brief glimmer in the sun.
Rose Eveleth:
That's awesome.
Annalee Newitz:
It is hard to have hope right now because so many things are so hard for lots and lots of people in the United States, which is my immediate national community. I've taken the most hope from how much people are willing to resist all kinds of ways that their rights are being taken away. The uprisings this past year have been incredibly … It's been one of the few things that's kept me sane, is just knowing that people are still willing to come together and fight using direct action, as well as using storytelling, as well as using litigation, using all of the inside the system methods.
Annalee Newitz:
I really think that L.A. Kauffman has written some great books about protests, and one of the things that she's argued is that protests themselves and uprisings are stories, they're ways of telling stories about communities and reminding people that you can't just keep ignoring what different communities are saying, marginal communities or communities that have been horribly abused. So I'm hopeful about that. I'm really hopeful about the idea of police reform and abolishing the police, however we wind up doing it. I think, sure, we're not going to have a perfect outcome. I don't know if we're even going to have a great outcome. But at least it's on the table in a lot of cities, and that is a huge change. Even just having that on the table is a huge change.
Annalee Newitz:
So, again, it comes back to, in a sense, telling stories because we can talk now about a story where our cities fund social services instead of paramilitarized police forces, and that's great. I'm glad to see that happening. We don't need crows and robots to help us. We can do it all by ourselves.
Rose Eveleth:
What is your favorite piece of hopeful media? And this can be anything you want. It can be a book, it can be a song, it can be a tweet, it can be anything. When you need to be uplifted and feel hopeful, what do you go to?
Annalee Newitz:
It changes a lot. I've been listening to a lot of Living Colour lately because I'm a kind of retro kick, but also Janelle Monae always makes me happy. And then I tend to fixate on certain television shows as being a place where I can go to just feel a little better, so now I'm watching Julie and the Phantoms. It's a young adult show where this young woman who is an amazing singer and she discovers that she can see the ghosts of a 1990s boy band.
Audio:
Give it up for Julie and the Phantoms!
Audio:
Why have you been keeping those cute boys a secret?
Audio:
They're ghosts. When we play together, people can see them.
Annalee Newitz:
And what I love about it is that it's just so wholesome. She's having problems at school or she's sad about something, and her boy band is like, "Oh my god, tell us how you're feeling. Wait, are you okay? Did you get a good grade on that test?" They're just the perfect three super cute boys, and all they care about is her emotional wellbeing. I feel like that's kind of my happy place, is women who have really nice people in their heads just talking to them about how they need to process their feelings.
Rose Eveleth:
That sounds amazing. I've never even heard of that show. That sounds amazing.
T.H. Ponders:
One of the most hopeful and joyous podcasts that I've heard recently, I'm going to plug a podcast because I'm the podcast person, I'm going to plug an audio fiction podcast because I'm the audio fiction podcast person, is an amazing show called Hit the Bricks. It came out this year, and if you're listening to this and you haven't listened to Hit the Bricks, I would recommend going to do it. It is a story set in Oz in the current day. So 100 years after Dorothy has returned from Oz, another girl and her cousin are going to Oz on an adventure.
T.H. Ponders:
What's so delightful about it is that PJ Scott-Blankenship, the author of Hit the Bricks, has such a deep and intimate love for Oz and all of the lore and all of the narratives. So there's all these little characters from the books and from the other adaptations that he's woven into the story perfect. It's also a musical. It has the most delightful theme song about hitting the bricks. It's just a phenomenal piece. I think it's getting a remaster coming out soon, but it is just a delightful story. I listened to it a couple of weeks ago and just feel in love immediately.
Rose Eveleth:
I haven't heard that. That's so exciting. Well, thank you both so much for joining me. This was really fun, and I hope everyone goes and checks out all of your other work, which we will link to in the show note. Thanks for coming on. This was fun.
T.H. Ponders:
Thanks for having us.
TK Dutes:
Robot and Crow was adapted from a short story called When Robot and Crow Saved East St. Louis by Annalee Newitz, originally published in Slate. This original adaptation was written, directed, and sound designed by T.H. Ponders. Julia Morizawa as Robot, Taylor Hosking as Kayla, Aya Lane as Kiki, Keisha "TK" Dutes as Tami, Ana O'Daniel as Bey, C. as Jeremy, Annalee Newitz as Jed, T.H. Ponders as the guard, and Tau Zaman as Dr. Singh.
TK Dutes:
Open World is a partnership between Philo's Future Media and Flash Forward Presents.
Rose Eveleth:
Hosted by TK Dutes and Rose Eveleth.
TK Dutes:
Produced by Brittani Brown.
Rose Eveleth:
Introduction music by BlueDot Sessions.
TK Dutes:
With engineering by C. You can contact us via social media. We are on the Twitters, @openworldpod.
Rose Eveleth:
You can email us at hello@openworldradio.com. You can visit openworldradio.com for more about any of what you heard on this show, more links to the amazing creators who we featured here, how to find their work. Also, there are transcripts of each episode up on the website if you want to read those or revisit them. We really loved taking this journey with you, so thanks for coming along for the ride.